Facsimile Naturalist's Journal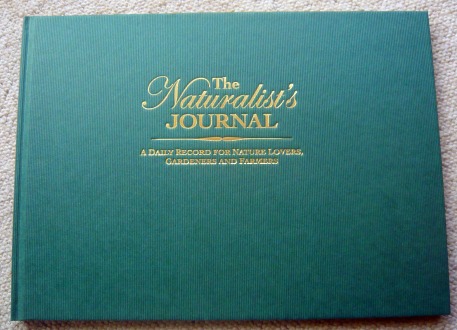 Follow Gilbert White's lead in keeping a daily record devoted to all aspects of the natural world with a facsimile of his blank Naturalist's Journal, with columns for weather, rainfall, the flowering of trees and appearance of birds, and other miscellaneous observations.  One week per page: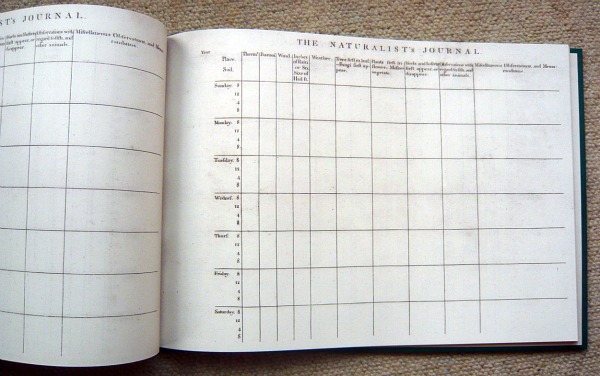 It includes the original title page and introduction by the journal's inventor, Daines Barrington, who gave Gilbert White the copy in which he made his very first entry, on January 1, 1768.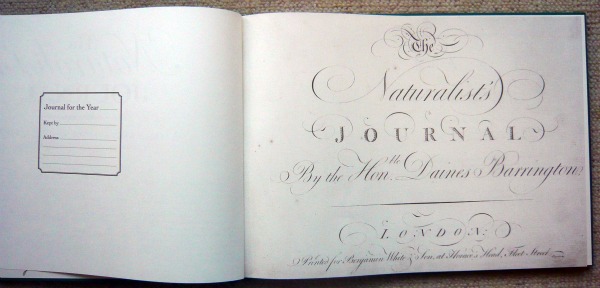 The Naturalist's Journal is £18.00 per copy inclusive of postage (or, if you happen to live near Selborne, you can pick it up yourself and save £3.00).   Paypal or cheques are accepted.  For further inquiries or to order direct from its creator, the editor of The Illustrated Natural History of Selborne, Ronald Davidson-Houston, contact him via the following form.  Please include number of copies, shipping address, and whether you wish to pay by cheque or Paypal.
(Just type 'yes' in the line where it asks you to type 'yes' — it's to foil spammers! and there is no need to fill in a website.)